PAWs Twice For Life Senior Cat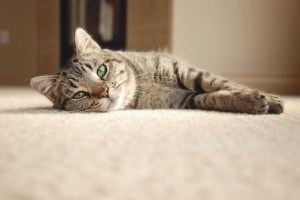 Every cat owner wishes their pet will live a long & healthy life, and at Sunnyview.vet we believe that this can be best attained with Biannual Wellness Assessments performed every 6 months, combined with education, optimal nutrition, & early preventive blood screening.
Our PAWs Proactive Senior Cat Care plan is based on AAHA Lifestage & Senior Care guidelines, along with AAFP vaccination/dental care recommendations, & in keeping with accepted Cat Friendly Practice guidelines.
PAWs Plans offer your family a convenient way to spread out the cost over one year!
This plan includes Three Wellness Assessment/physical examinations; one at the commencement of the plan & another six months later, fecal testing & deworming*(if needed), dental care discussions, and any needed immunization; With the added benefit of one additional comprehensive Wellness Assessment, & & unlimited nail trims*during the duration of the plan at no additional charge.
Of greater importance is annual blood work & combined with the option of a urinalysis testing**. Blood work is like performing a internal examination & Wellness Assessment of your pet & will check the function of your cat's internal organs including; liver, kidney function, heart & pancreatic health. Our blood work also includes a thyroid test. The thyroid gland controls your cat's metabolism and may become overactive in senior cats. A complete urinalysis forms an additional evaluation of your cat's liver & kidney function, indicating the presence of any early disease – including diabetes, and may show the development of infection or urinary crystals as well!
THE PLAN DETAILS
Complete Physical "Wellness" Examination,
Appropriate Vaccines if needed,
Fecal testing, & dewormer*- for more Information on Internal Parasites in Senior Felines- just 'click' here!
Blood Work including T4(Thyroid) Level
A Complete Urinalysis**
Nail Trims are included with examinations, and if you're interested we will show you how to apply nail-caps (Soft Paws) & show you some nail trimming tips!,
Unlimited follow up Nail Trims (unless additional Staff assistance is required)
Nutrition & Weight Loss Program Counseling(if needed),
Body Condition Scoring (BCS), an annual or per visit BCS score will identify weight gain or loss before it becomes a significant concern,
Pain &/or Joint Care Counselling: PAWs Proactive Senior Dog plan members receive a 10% discount on x-rays performed at the time of either of the three bi-annual Wellness Assessments!
Dental Care Counseling, PAWs Proactive Senior Cat plan members receive a 5% discount on dental cleanings, and dental intervention/periodontal surgery as well!
Behavior Assessment & Guidance
ADDITIONAL SERVICES include one additional Wellness Assessment anytime* after the plan starts! That is a total of three exams for the year of the plan!