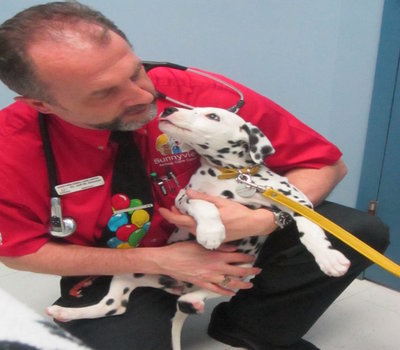 UPDATE
There has been an unusual increase of Leptospirosis-positive dogs being diagnosed since May, 2o17 – AND, this appears to be localized to the HRM only, and not the rest of Nova Scotia as of this update.
Currently, Sunnyview Animal Care does not recommend annual vaccination for this bacterial disease, but we are reviewing this disease with our clients on a regular basis with each examination – but we encourage you to contact us with your concerns anytime.
With the recent freezing cold temperatures – the transmission of this bacteria in stagnant water/puddles, or other water sources has been eliminated for this year, and for early 2018 until the temperatures rise above 10 Degrees Celsius.
Leptospirosis may be a risk for you and your pet if you hike in the Annapolis valley, the area north & west of Truro, and possibly in the Pictou area. Dogs can contract this disease by drinking out of any water source – fresh or just a puddle. It causes Kidney &/or Liver Damage – and it can be quite severe, even fatal if not treated for. One Symptom that is sometimes seen is blood in the urine. Please click here for more information.
Leptospirosis can be in water contaminated by other wildlife such as Raccoons, coyotes, rodents, skunks, and foxes. The water might look okay to drink – but it is a risk to your pet AND US! The mammals that carry this disease spread it by urination into water sources.
Therefore – Sunnyview Vet recommends that pet owners take fresh water for their pets on walks, hikes AND trips with you & your pets. Also – don't forget to wash your hands after picking up after your pets!