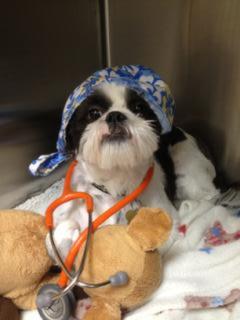 The right food can make a big difference in your pet's health. That's why we offer a wide variety of therapeutic diets for all lifestages and disease conditions. We also carry supplements for general wellness and for acute and chronic disease conditions.
Are you trying to help your pet lose weight, but you'd still like to give him or her a treat occasionally? Ask about our weight loss programs using Purina Veterinary Diet 'OM' – did you know that many cats cannot physically loos ANY WEIGHT ON A DRY DIET?  Almost all Dry cat foods cannot be physically manufactured with low enough levels of starches to allow your cat to loose weight!
If your pet is at risk for dental disease, we have the only two effective dental diets, CET chews, and treats that can help keep his or her gums and teeth healthier by controlling plaque and tartar.  We also carry Aquadent solution – please drop us an email for more information, or better yet call!  The sooner you have your pet on the road to improved dental care – the less ill-health they will encounter – and diet is a HUGE factor in oral health!
We can recommend a diet for your pet. Veterinary consultation is required for our prescription diet foods and our supplements. Call us today to schedule an appointment to discuss your pet's nutritional needs.